A hot spring inn nestled
in the original scenery of Japan
A hot spring inn nestled
in the original scenery of Japan
Welcome to the Japanese Deep Countryside!
"Ryokan Warabino" is a typical Japanese inn (Ryokan) locates in Takayama Village, Nagano and gently relaxed you with an affluent and quiet time to be in the landscape of the heart decorated with Japanese culture.
Your stay at "Ryokan Warabino" must be the best of your memory.
■ Brief Introduction
(Parking)free parking
(Check In/Out)In:15:00~18:00/Out: 10:00
(Free Wi-Fi) lobby floor only
(Credit Cards)CRDJCB・CRDVISA・CRDMAST・CRDAMEX
In the online credit settlement, you might not be able to use some cards, depending on the card types.
Most of vegetable, fruit, fish and meat which we serve are local grown.
Specially, faintly sweet 'Shinshu Premium Beef' bred with eating apple and 'char' grilled at Japanese style hearth are exquisite.
Please also enjoy Japanese local sake and wine together.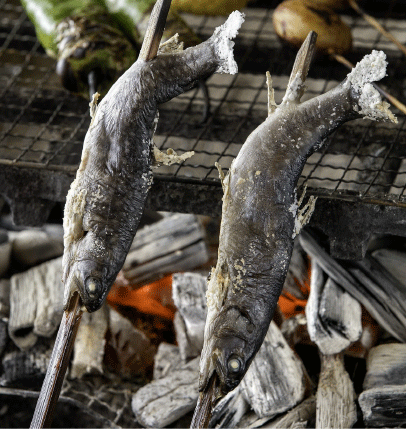 You can choose below Japanese guest room to relax.
All rooms with heating and cooling・TV・Refrigerator(incl. charged drinks)
"Kaminari-taki Waterfalls"
30 meter tall with exciting sound and a spray of water.
Behind the falls also offers unique and spectacle view.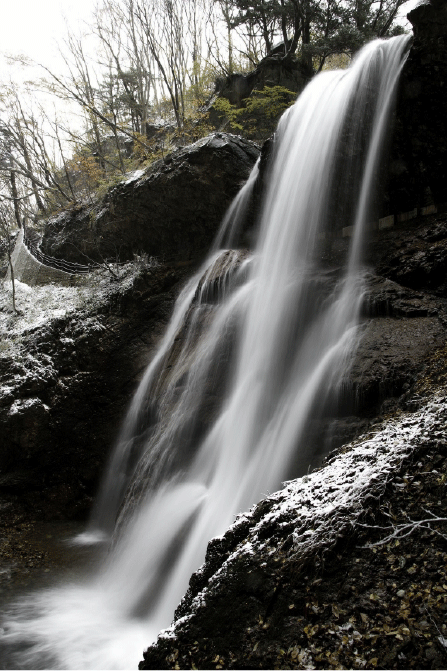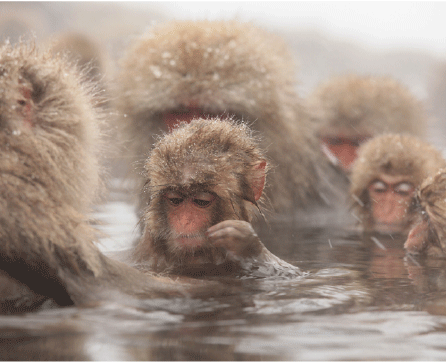 "Snow Monkey" (Jigokudani Wild Monkey Park)
You can meet world-famous monkeys bathing in the hot spring.
Approximately 1-hour from "Ryokan Warabino"
"Shiga Kogen Heights Ski Resort"
The largest skiing destination in Japan with 19 ski areas.
You can enjoy power snow in a fabulous natural setting.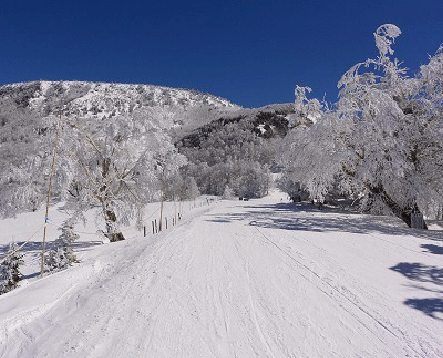 "Obuse"
The town famous for chestnut and flower loved by Mr. Hokusai Katsushika, the woodblock printing artist in the Edo period, is now loved by ladies and called 'Small Kyoto'in Nagano with the cultural street with houses in perfect harmony.
Walking for sweet and café is recommendable.